SELLERS – Only pay 4% Commission to List & Sell with Realty Direct
Discounted commissions, without discounted service
Sellers can expect to pay 6% commission to list and sell their homes with other full commission real estate companies. Realty Direct provides the same MLS, marketing and personalized full service for only 4% – no hidden fees, no tricks, no gimmicks!
– Same Multiple Listing Service (MLS)
– Same full cooperation with other real estate agents
– Same marketing and online exposure: Zillow, Trulia, Homes.com, Realtor.com, . . .
– Same personalized full service, including all paperwork and negotiations conducted by a full-time Principal Broker

---
Paying a full real estate commission is probably The Biggest Financial Mistake a Seller Can Ever Make. For example, based on a sales price of $400,000, selling with Realty Direct can save you $8,000.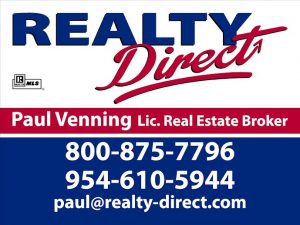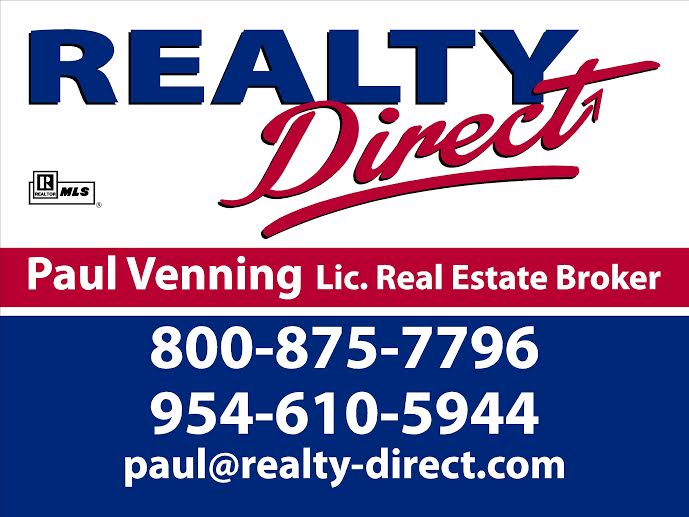 ---
For a free and no-obligation selling consultation, Comparative Market Analysis (CMA) or Broker Price Opinion (BPO) of your home:
Paul R. Venning, Broker | 954-568-2466 (voicemail) | sell@realty-direct.com
"Full service for less since 1997"