Established in 1997, Realty Direct Corp is a real estate brokerage company licensed by Florida's Department of Business and Professional Regulation (DBPR), Division of Real Estate. Centrally located in Fort Lauderdale – the Venice of America, Realty Direct offers traditional full service brokerage and real estate consulting for less throughout Broward, Miami-Dade and Palm Beach Counties.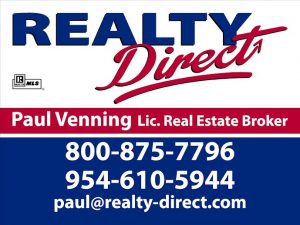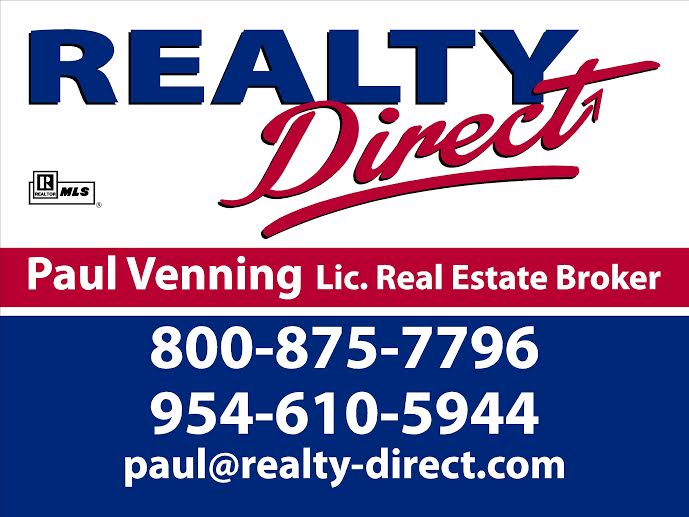 Qualified sellers can list and sell their homes for only 4% commission with Realty Direct. There are no upfront fees to pay or additional processing fees due at closing. Qualified buyers can receive a rebate of up to 25% of any selling commission received by Realty Direct at their closing. For full details, please refer to our listing and buyer rebate agreements.
Qualifying Broker and President Paul R. Venning has been licensed in Florida since 1989 and has more than 31 years' experience in real estate sales, marketing, finance and investment analysis in South Florida and England – his home country. As the company's Designated REALTOR®, Paul is a member of the Broward, Palm Beaches & St. Lucie REALTORS® and BeachesMLS.
"Full service for less since 1997"